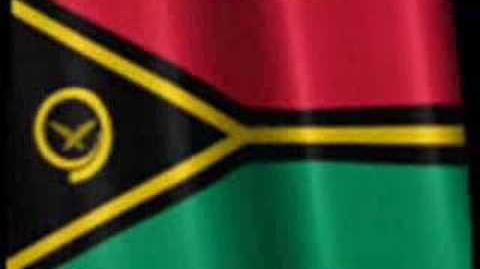 Vanuatu /ˌvɑːnuːˈɑːtuː/, officially the Republic of Vanuatu (French: République de Vanuatu, Bislama: Ripablik blong Vanuatu), is an island nation located in the South Pacific Ocean. The archipelago, which is of volcanic origin, is some 1,750 kilometres (1,090 mi) east of northern Australia, 500 kilometres (310 mi) north-east of New Caledonia, west of Fiji, and southeast of the Solomon Islands, near New Guinea.
Vanuatu was first inhabited by Melanesian people. Europeans began to settle in the area in the late 18th century. In the 1880s France and the United Kingdom claimed parts of the country, and in 1906 they agreed on a framework for jointly managing the archipelago as the New Hebrides through a British-French Condominium. An independence movement arose in the 1970s, and the Republic of Vanuatu was created in 1980.
Religion in Vanuatu
Vanuatu is a Christian-majority country, approximately a third of the population of Vanuatu are Presbyterians, Roman Catholicism and Anglicanism are both followed by around 15% of the population. About 1% of the people of Vanuatu are Buddhists.
During the Second World War several cargo cults emerged. Cargo cults promised belevers that they would be rewarded with the material goods that American soldiers enjoyed, if they followed certian rituals. The rituals were usually based on behavior which American soldiers had been observed doing, such as marching and using radio equipment. Most cargo cults have now died out, although one, the John Frum movement persists. A similar religion, the Prince Philip Movement considers Prince Philip, the husband of Britain's Queen Elizabeth II, to be a living god who will one day return to his island home in Vanuatu and bring joy and prosperity.
References
External links
| | |
| --- | --- |
| | This page uses content from the The Dhamma Wiki.'Dhamma Wiki content is released in the public domain. The Dhamma is free. The Buddha did not hold copyrights either. The sharing of the Buddha Dhamma is solely for the purpose of prolonging the buddhasasana through release. |
]
| | |
| --- | --- |
| | Religion Wiki uses embedded video content from YouTube.com. We do not host or upload any videos, films, or media files. Therefore, Religion Wiki is not responsible for the accuracy, compliance, copyright, legality, decency, or any other aspect of the content of other linked sites. If you have any legal issues please contact the appropriate media file owners / host sites. |
Ad blocker interference detected!
Wikia is a free-to-use site that makes money from advertising. We have a modified experience for viewers using ad blockers

Wikia is not accessible if you've made further modifications. Remove the custom ad blocker rule(s) and the page will load as expected.