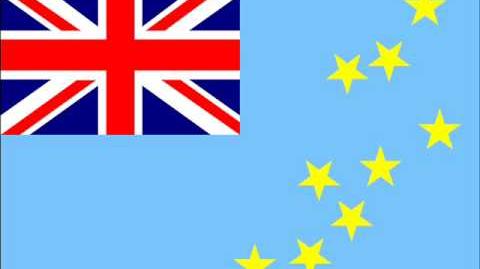 Tuvalu (/tuːˈvɑːluː/ or /ˈtuːvəluː/), formerly known as the Ellice Islands, is a Polynesian island nation located in the Pacific Ocean midway between Hawaii and Australia. Its nearest neighbours are Kiribati, Samoa and Fiji. It comprises four reef islands and five true atolls. Its population of 11,992 makes it the third-least-populated independent country in the world, with only the Vatican City and Nauru having fewer inhabitants. It is also one of the smallest members by population of the United Nations. In terms of physical land size, at just 26 square kilometres (10 sq mi) Tuvalu is the fourth smallest country in the world, larger only than the Vatican City—0.44 km²; Monaco—1.95 km² and Nauru—21 km².
Religion in Tuvalu
Tuvalu is a Christian majority country, 97% of Tuvaluans belong to the Protestant Church of Tuvalu. Minority religions in the country include the Seventh-day Adventist Church and the Baha'i Faith. About 0.1% of the people of Tuvalu are Buddhists.
References
External links
| | |
| --- | --- |
| | This page uses content from the The Dhamma Wiki.'Dhamma Wiki content is released in the public domain. The Dhamma is free. The Buddha did not hold copyrights either. The sharing of the Buddha Dhamma is solely for the purpose of prolonging the buddhasasana through release. |
| | |
| --- | --- |
| | Religion Wiki uses embedded video content from YouTube.com. We do not host or upload any videos, films, or media files. Therefore, Religion Wiki is not responsible for the accuracy, compliance, copyright, legality, decency, or any other aspect of the content of other linked sites. If you have any legal issues please contact the appropriate media file owners / host sites. |
Ad blocker interference detected!
Wikia is a free-to-use site that makes money from advertising. We have a modified experience for viewers using ad blockers

Wikia is not accessible if you've made further modifications. Remove the custom ad blocker rule(s) and the page will load as expected.