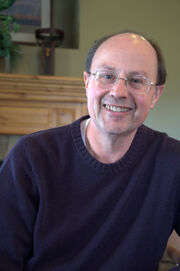 Randy Edward Jernigan (b. September 7, 1961 in El Campo, Texas) is best known as a celebrity journalist, celebrity biographer, fiction writer, television news writer, screen writer and food writer for several national magazines, television networks and film studios in the U. S. and Great Britain. His first book titled, This Thing Called Love: Love Stories to Gladden the Heart and Warm the Soul, became a cult classic in short fiction. His second book, Losing To Win! A Digest of Recipes and Tips to Keep You Fit and Healthy, was placed on several bestseller lists months after its release. Jernigan hosted a radio talk show from 1998 to 2000, interviewing celebrities, religious, and political figures. The show was broadcast through fifteen U.S. radio markets
Personal life
Jernigan was born  on September 7, 1961, in El Campo, Texas, shortly after the family moved back to their Florida home. His parents were Curtis Edward and Barbara Jean Jernigan of northwest Florida. Siblings include Rodney Curtis Jernigan of Pace, Florida and Harold Arther Jernigan of Pleasant Grove, Utah. Jernigan was raised as an Evangelical Christian.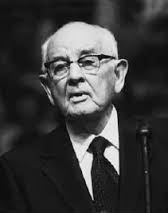 In 1980, he converted to
The Church of Jesus Christ of Latter-day Saints
at the urging of then close friend and mentor, President
Spencer W. Kimball
. Kimball hosted Jernigan at a regional conference presented in Jernigan's home state of Florida where he asked him to speak and share his testimony to the audience. According to LDS Church publications and speaches by Kimball, Jernigan was Kimball's example of "good missionary work."  His controversial conversion to the LDS faith caused a much publicized rift between Jernigan and his staunchly Christian family. Jernigan's grandfather, Jacob H. Lowrey, was a General Presbeter and
minister
in the Assemblies of God Church  based in Century, Florida.
Shortly after Jernigan's two year missionary service in Utah he returned home and took a position as a part-time seminary teacher for the LDS Church, teaching doctrine and Church history to high school age youths. Jernigan later served as the Church's Public Affairs Coordinator for the North West Florida Area. During this time Jernigan attended classes at Pensacola Jr. Collage and the University of West Florida. Jernigan later relocated back to Utah and began attending classes at Brigham Young University in communications and began writing for several national magazines. Jernigan was also introduced to acting by a casting agent friend who cast him in the 1990 Dino De Laurentis film Desperate Hours. He was subsequently cast in a supporting role in the series The Boys of Twilight and then Po Boys before returning to his Florida home in 1994 because of family issues.
In 1995, a television film was produced and broadcast by Four-Point Entertainment and the USA Cable Network titled Case Closed starring actor Stacey Keech, telling the story of the murder of Betty Martin, Barbara Jernigan's sister. The family participated in the production but was very critical of the final product when it was broadcast. 
In 1996, Jernigan and his family relocated from Florida to Utah where he took a consulting position in the LDS Church's Historical Department, working as a content writer and public affairs trouble-shooter, and a full-time position for the State of Utah. In 2010 Jernigan co-authored and published several controversial articles regarding LDS Church history including "Hitler and the Latter-Day Saints Papers," and "The Joseph Smith Confession Letters." After 2011 there is no more record of Jernigan's participation in the LDS Church. In 2016 Jernigan announced on a national Christian radio program that he had officially left the LDS faith and came out as a gay man. During the very emotional show several of Jernigan's celebrity friends called into the studio to lend their support. One caller, actor Ezra Miller, (Justice League) told Jernigan and the listening audience that he had nothing but Love and respect for his friend for his example of bravery.
Professional life
Career-wise since 1996, Jernigan has written a best selling book of short fiction, hundreds of published articles in national and international life-style magazines, written two screenplays, been on lecture tours (usually speaking on creative writing as a career) and has had a two year stint as a syndicated radio talk show host. Jernigan also wrote and produced feature segments for television news programs such as Paramount Studio's Hardcopy, 48 Hours, ABC's 20/20, 60 Minutes and American Journal. 
In 2007, Jernigan founded the Writer's Studio of Utah, an organization that educates, publishes, and promotes the talents of writers.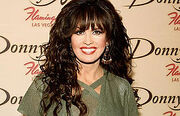 In December 2007, Jernigan announced that he would release an unauthorized biography of singer and actress
Marie Osmond
but the project was shelved several times because of threats from Osmond fans and negative press attention. In 2009 Jernigan wrote and published an article in a national celebrity magazine "outing" Jessica Blosil, the daughter of singer Marie Osmond. It was rumored in several British tabloids at the time that the subject, Jessica Blosil, had approached Jernigan about outing herself to the magazine. The article caused a stir in the international media, giving Ms. Osmond the opportunity to publicly support her daughter as a
gay woman
and the issue of marriage equality for the gay community. Ms. Osmond told talk show host Oprah Winfrey that she supported gay marriage and feels that everyone should have the same rights in life. The article, as well as Osmond's public announcements, brought on the ire of several LDS Church  Apostles against Jernigan for causing the firestorm topic. In 2012, Jernigan announced that he was continuing the project and would publish it upon its completion.
Jernigan also became politically active in the 2012 presidential campaign using his writing skills to support President Barack Obama publishing several positive pieces on Obama's family life and his Affordable Healthcare initiative. During this time Jernigan also published several controversial essays about presidential contender Mitt Romney's financial activities between Bain Capital, food giants Burger King and Dominos Pizza chains and the LDS Church.
In 2011, Jernigan wrote and sold a screenplay of one of his short stories, entitled
Dinner for Two
, to a major cable network and in 2013 sold The Writers Studio of Utah to become a partner in Creative Partners Publishing, a news distribution, management and publishing house. Jernigan released
Losing To Win
November 18 of 2013, a diet cook book which includes the story of his dramatic weight-loss (180 pounds). A January 2014 issue of
Globe Magazine
(AMI) featured Jernigan's weight-loss story and  photos of him before and after. According to a BBC newswire piece, the book hit the markets with brisk sales and within 2 months of its release was placed on several best-seller lists for paperbacks in the U. S. and Great Britain.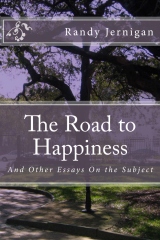 Creative Partners also announced two days before
Christmas
2013 that Jernigan would be releasing a compilation of essays dealing with the subject of happiness in late April, 2014. The essay book, titled
The Road To Happiness
, was compiled using essays that had been previously published under a pen name. The Road to Happiness is the first in a series of essay titles to be published under the Creative Partners Gift Book brand.
In January of 2014 Jernigan published several pieces of poetry on the popular website for poets titled, AllPoetry.com, receiving rave reviews from its members and confessing to British features writer Michael Bennet that he was a "closet poet" and would be publishing a collection of his poetry in 2014 in book form.  In March of 2014 Jernigan's publishing house announced that he would publish five additional essay books in the "Happiness" gift book series, and also named his next cookbook.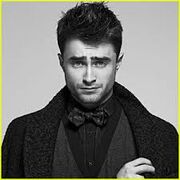 In May of 2014 it was announced in Broadway World Magazine and the popular Harry Potter themed blog, MuggleNet.com, that Jernigan would be publishing a new series of "fan books" on popular young celebrities that make a positive difference in their fan's lives with the first in the series spotlighting  actor Daniel Radcliffe. Being accustomed to some controversy, shortly after the news broke that Jernigan would be publishing a book on Radcliffe's life the subject quickly became a popular topic for the tabloid rumor mill across the world. Radaronline.com published a sensationalized report quoting Jernigan as saying that Radcliffe had fallen off the wagon and had begun drinking liquor again. London's Daily Mail reporter Hanna Flint wrote that Jernigan claimed, "Radcliffe briefly relapsed into alcoholism while starring in the West End production of The Cripple of Inishmaan." Jernigan denied the rumors in a statement issued from his publishing house, especially those accusing him of saying that Radcliffe was an alcoholic. In August of 2014 Jernigan's legal team filed complaints against two online tabloids for trying to publicly discredit his fan book series, two of the celebrities written about in the book series, as well as threatening to expose certain things in Jernigan's private life. According to one of Jernigan's social media pages, and several press reports, the author was awarded settlements by both tabloids. The Radcliffe biography is expected to be published late Fall. The book series titled Creative Partners Fan Books is a new brand of Creative Partners Publishing House Jernigan publishes through. In July 2014 a New York based newspaper announced that Jernigan would write and publish a book dealing with the heated battle for marriage equality in the state of Utah. The article said that the author had been approached by several political, religious and celebrity figures with the idea of penning a book about the very controversial subject. "It didn't take long for me to see the value in such a book," Jernigan was quoted as saying. The article also said that Jernigan has been an outspoken supporter of the gay rights and marriage equality movements. In July of 2014 it was reported by international online news magazine Digital Journal that Jernigan had sold film option rights to a film company of his 2007 short story "Willing to Love." The contract specifies that Jernigan will write first and final drafts of the screenplay and, according to Jernigan's agency, the director and an actor to play the lead role has been attached to the project.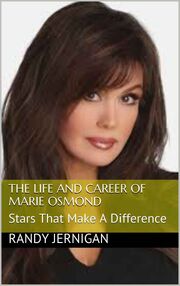 July 8, 2015 Jernigan released The Life and Career of Marie Osmond through Kindle and Creative Partners Fan Books. The book was well received, becoming a best seller almost immediately. Three weeks after the books release an article in The National Enquirer announced that the book was being developed into a television movie. Another article in starpulse.com, a celebrity news page, reported that the movie will delve deeper into Marie's highly publicized marriage issues and the death of her son, Michael, by suicide.
It was announced in September 2014 that, with the success of both books, Losing To Win! and The Road to Happiness, Jernigan had bought more control of Creative Partners Publishing House and its media affiliates from the founding publishing partners placing him in a non managerial position on the company's Board of Governors. According to company officials in a press release Creative Partners will continue to publish books, consult for magazines and other media, and now will expand its publicity department to offer public relations to new authors, celebrities and filmmakers and their films.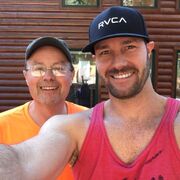 In 2015 Jernigan became reacquainted with his former Writers Studio student, Les Bailey, who had just authored the first draft of the first installment in his popular Vampire Game trilogy. Jernigan assisted Bailey in the editorial and publication process and later became Bailey's literary agent.
"Les is a brilliant writer, his trilogy is nothing less than a masterpiece," Jernigan is quoted as saying in buzzfeed.com. Upon this writing, the third book in the trilogy is nearing publication with several press outlets, including fanpop.com, reporting that the book series is being eyed by several Hollywood producers.
Jernigan has continued his writing work, continuing with his "Stars" series as well as completing several television projects including The God Project with actor Henry Cavill. That same year Jernigan invested in an off Broadway theater with several other investors, according to press reports, the venture proved a success. In 2016, Jernigan admitted on his Facebook page that he had suffered a minor stroke related to a chronic kidney condition. Upon this writing, no more information is available about Jernigan's health condition, with the writer refusing to answer any questions for interviewers.
As of 2017 Jernigan also continues working as an employee of the State of Utah.
(All photos, Including social media photos, used by permission)
Sources
Fanpop.com
The National Enquirer
Digital Jounal (July 2014 issue)
Radaronline.com
dailymail.co.uk
Broadway World Magazine (NYTimes)
The BBC Record
Grand Central Magazine
Globe Magazine
LDS Church News
Pensacola News journal
USA Today
Time Magazine
U.S. News and World Report
The Guardian/UK
The Santa Rosa Free Press
mormonlit.byu.edu
Facebook.com/randy.jernigan1,
conservapedia.com/randy-edward-jernigan
linkedin.comm/pub/dir/randy/jernigang
goodreads.com/author/quotes/289938
amazon.com/This-Thing-Called-Love-Collection
Deseretnews.com/randyjernigan
helloarticle.com/randyjernigan
famousmormons.net/auth2.html.
allpoetry.com/randyjernigan