The Dutch reformed Church in Haule is a Dutch protestant church located in Friesland, The Netherlands. This church is taken part in the congregation Dutch reformed Church Donkerbroek - Haule.
Beliefs
The church community is affiliated with the Dutch Protestant Churches (PKN), which belongs within the Protestant tradition of Christianity. The church has a strong calvinistic influence.
history
The present church was built in 1854 and inaugurated on November 18, 1855. The tower is not the traditional rooster, but as in Makkinga, the Saxon horse. The clock tower is the state which, having been cast at the time that J.A. Willine grietman lived inOoststellingwerf and Tj. J. van der Lei, K.S. Hofstee and E.M. Listen where deacons in Haule Anno 1830. Previously there were two bells hung in a core.
On one stone of the church is written:
"1854, den 20 Augustus is van deze kerk de eersten steen gelegd door H.H. Jhr. Mr. G.W. Lycklema á Nijeholt, burgemeester, B.A. Prakken en G. Attema, wethouders van Ooststellingwerf. Voltooid en ingewijd den 18 November 1855 door A.N.B. Huizinga v.d.m. te Donkerbroek en Haule". Op een andere steen staat: "1854. Dit Godshuis is herbouwd onder bestuur van de Kerkvoogden Alb. K. Hofstee, administrateur, E.M. ten Hoor (overleden 22 Augustus), H.K. Bosma, F.J. Stelling, H.J. Noorman Architect".
When the first church was founded is not known, but in 1328 Haule was already a separate parish. In 1542 was commissioned to provide all church property. All these assignments are collected in the so-called Benificiaal books. Overhaul therein we find the following:
Wij ingesetene op ter Haule, myt saempt dye gemeene meente aldaer, Claes Egbes, nu tertyt Stellinck op ter Haule ende de Wolden, Fogden, aengaende rycke ende gelycke doen condich, vermits desen onsen ceurbrieff, dewelcke Heer Lubbert geresigneert heeft, achte daegen voer alder Godes Heiligen. Ten Eersten dat Pastoers erue met huys, hoff ende heuren annexe mit twee dachmadt hooylands, gelegen toe Oisterwolde by dat kerkpat; noch een madt hoylandes op hilligemaet, zonder voerweyde ende naeweyde; noch in Claes landt vyier roeden hoylandts; en de in Johan Michiels lant iii y roeden hoylandts, ende Roeloffs landt drye roeden hoylandts. Item, dit zyn die geltrenten: Jan Wybertst stede 2 carolus guldens, den dach te betalen tot Ste Jans Midtsomer; noch Jan Bernts stede, anderhalff Philippus gulden of anderhalff mudde roggen; noch deselue stede acht stuurs tot Sre Johannes Midtsomer; noch Claes Eghberts erue, dae Abel Brals op woont, twee keysersguldens toe Ste Marten te betalen; noch een Philippus gulden, ouer arue, daer Jan Hendricx ende Jan Deenys op wonen; noch een Philippus gulden op Johan Gerres ende Grete Ruytenbors woent, den dach van betaline Ste Jan Midtsomer; noch een Philippus gulden dewelcke Jan Wybes heeft op syn lant toe Ste Andries te betalen; noch Johan Wybens dardehalue Philippus gulden, den dach van betalinghe toe Meye; noch ouer dach van betalinghe tot Ste Marten; noch ouer Eghbert Jans erue dardehalue Philippus guldens jaerlycxe renten, dach van betalinghe Ste Lambert; noch zes ende vyftich Vleemschen van lantrenten, daer de Pastoer de hoylanden selffs van gebruyckt, van de oplanden, dach te betalen tot Sinct Peter.
Item, XXI steden, yder een keyeschepel rogghe jaerlycx toe Ste Peter; ende Marten stede een kees halue mudde of een halue Philippus gulden. Item, XXI steden yder vyer bollen des jaers, een yder bolle twee stuuers ende jaertyden vyer stuuers, van olden dooden ende de achterdaden van olden dooden, twee keysers gulden, ende tusschen verrthyen of achteyen jaeren halff achetdaeden, de onjarige kinderen twee Vleemschen, die aen de Pastoer ende d' ander de Patroen; oeck de boekinge buyten Carspels; noch ouer Jan Garres ende Grete eruen een Philippus gulden, de dach van betalinghe translatio Martini. Hyer en tegens zal ons die Pastoor Goodes woort leeren oprechtelycken ende van quaden straffen; ende ytlicke syn carrecht (is kerkrecht) doen, hy sy jongh of oldt, die ghenhe die op de Haule woenen, naer ordinantie der Hilliger kerkcken a;s hy hoert; also verre als daer enyge onwillich is, zoe mach de Pastoer hem met de stellinck van stonden aen affrechten, al dinck sonder arch".
Gallery
video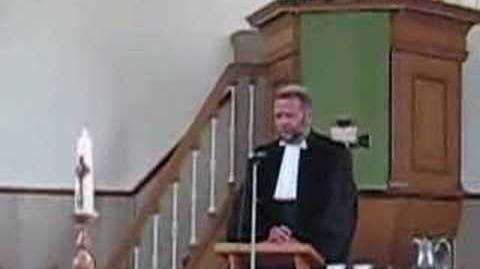 Google map
see also
Ad blocker interference detected!
Wikia is a free-to-use site that makes money from advertising. We have a modified experience for viewers using ad blockers

Wikia is not accessible if you've made further modifications. Remove the custom ad blocker rule(s) and the page will load as expected.