Link alphabetical listing (surname) of Mormon Pioneers that played a noteworthy role in the establishment and early history of The Church of Jesus Christ of Latter-day Saints. The following is a collection of biographies, diaries, personal histories, etc: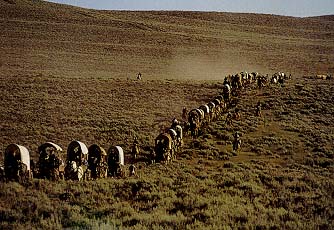 [ A B C D E F G H IJ K L M N O PQ R S T U V W XYZ ]
G
Gates
Crawford Marion Gates (1921) - composer, conductor, and musician. He composed or arranged almost 900 pieces, including the musical score for the Hill Cumorah Pageant, the musical score for "Promised Valley", two hymns in the LDS hymnbook ("Our Savior's Love" and "Ring Out, Wild Bells"), and two hymns for the LDS Children's Songbook ("Baptism" and "On a Golden Springtime").
[Samuel J Gould (1778-1869) - oldest member of the Mormon Battalion (marching alongside his son) and active early pioneer in Utah.
Griffiths
References
Ad blocker interference detected!
Wikia is a free-to-use site that makes money from advertising. We have a modified experience for viewers using ad blockers

Wikia is not accessible if you've made further modifications. Remove the custom ad blocker rule(s) and the page will load as expected.