Link alphabetical listing (surname) of Mormon Pioneers that played a noteworthy role in the establishment and early history of The Church of Jesus Christ of Latter-day Saints. The following is a collection of biographies, diaries, personal histories, etc: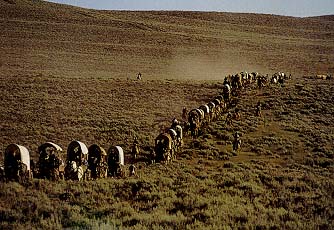 [ A B C D E F G H IJ K L M N O PQ R S T U V W XYZ H1 ]
A
Adair
John Wesley Adair (1820-1903) - Mormon convert from Alabama, Veteran of Mormon Battalion who later helped settle Utah Dixie in 1870 and St Johns, AZ in 1880
Aldrich
Hazen Aldrich (1797-1873) - first LDS missionary to Lower Canada (1836), ordained first president of the Severty in 1835, After the death of Joseph Smith, Aldrich went on to lead a breakaway sect known as the Brewsterites.
Allen
Allred
Isaac Allred (1813-1859) - 1847 leader of Little Pigeon refugee camp, with several sons in the Mormon Battalion and 1856 Handcart rescue.
Sgt Reddick Allred (1822-1905) - Quartermaster of the Mormon Battalion, 1852 Sandwich Islands Mission, 1856 Handcart Company Rescue Teamster
Anderson
Andrus
Milo Andrus (1814-1893) led three pioneer wagon trains to Utah, a Bishop in Nauvoo, a Stake President in St. Louis, and later Quorum of the Seventy.
Angell
Caroline Angell (1825-1908) - wrote an interesting chronicle of the family's struggle on their journey from Providence, Rhode Island to Salt Lake City, Utah including their stays in Ohio, Missouri, Nauvoo and Winter Quarters.
Solomon Angell (1806-1881) - Veteran of Zions Camp, and original member of 1st quorum of Seventy.
Truman O Angell (1810-1887) - he worked as a carpenter of major contribution for the Kirtland Temple soon after joining the Church, appointed superintendent of joiner work under the Chief Architect of the Nauvoo Temple, designer and Chief Architect for the Salt Lake Temple, Manti Temple, St. George Temple, and Logan Temple in Utah.
Appolonius
Appolonius - Indian guide for the Mormon Battalion
References