Ad blocker interference detected!
Wikia is a free-to-use site that makes money from advertising. We have a modified experience for viewers using ad blockers

Wikia is not accessible if you've made further modifications. Remove the custom ad blocker rule(s) and the page will load as expected.
Part of a series on the
Islam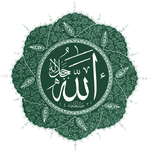 Beliefs

Allah · Oneness of God
Muhammad · Other prophets

Practices
Text and laws
History and Leadership

Timeline · Spread of Islam
Ahl al-Bayt · Sahaba
Sunni · Shi'a
Rashidun · Caliphate
Imamate

Culture and Society

Academics · Animals · Art
Calendar · Children
Demographics · Festivals
Mosques · Philosophy
Science · Women
Politics · Dawah

Islam and other religions
See also

Criticism · Islamophobia
Glossary of Islamic terms

Islam portal

This is a list of mosques in Africa.
Note: Have a look at the Todo-List.
Name
Images
Country
City
Year
G
Remarks
Great Mosque of Algiers
Algeria
Algiers
1097
U
Ketchaoua Mosque

Algeria
Algiers
1612
U
El Jedid Mosque

Algeria
Algiers
1880s
U
Great Mosque of Tlemcen
Algeria
Tlemcen
1082
U
Mosque of Mohamed Ali

Egypt
Cairo Citadel
1848
U
Most visible site in the city.
Mosque-Madrassa of Sultan Hassan

Egypt
Cairo
1356
U
Al-Azhar Mosque

Egypt
Cairo
969
U
National mosque
Blue Mosque

Egypt
Cairo
1347
U
Al Hussein Mosque

Egypt
Cairo
1154
U
Mosque of Ibn Tulun

Egypt
Cairo
876-879
U
El-Mursi Abul Abbas Mosque

Egypt
Alexandria
 ?
U
Al Qa'ed Ibrahim Mosque

Egypt
Alexandria
 ?
U
Faji Kunda mosque

Gambia
Faji Kunda
 ?
U
Great Mosque of Djenné

Mali
Djenné
1300
U
The first mosque on the site was built in the 13th century, but the current structure dates from 1907.
Djinguereber Mosque

Mali
Timbuktu
1327
U
Sidi Yahya Mosque
Mali
Timbuktu
1440
U
Chinguetti Mosque

Mauretania
Chinguetti
 ?
U
Central Mosque of Nouakchott

Mauretania
Nouakchott
 ?
U
Jumma Mosque Mauritius
Mauritius
Port Louis
 ?
U
Dar-us-Salam
Mauritius
Vacoas-Phoenix
 ?
AMJ

20°20′54.25″S

57°33′7.75″E

 / 

20.3484028°S 57.5521528°E

; Photo
Hassan II Mosque
Morocco
Casablanca
1993
U
Masjid al Malik Hassan II
Koutoubia Mosque

Morocco
Marrakech
1158
U
Agadez Mosque

Niger
Agadez
 ?
U
Niamey Mosque

Niger
Niamey
 ?
U
Yamma Mosque
Niger
Tahoua
1962
U
Abuja National Mosque

Nigeria
Abuja
1984
U
National mosque
Great Mosque of Kano
Nigeria
Kano
 ?
U
Dakar Mosque

Senegal
Dakar
 ?
U
Seydou Nourou Tall mosque
Dakar Grand Mosque

Senegal
Dakar
 ?
U
Great Mosque of Ouakam

Senegal
Ouakam
 ?
U
Central Mosque of Saintlouis

Senegal
Saint-Louis
 ?
U
Great Mosque of Saintlouis

Senegal
Saint-Louis
 ?
U
Central Mosque of Touba

Senegal
Touba
 ?
Sufi
Muslim brotherhoods of Senegal
Arba Rucun mosque

Somalia
Mogadishu
 ?
U
Islamic Solidarity Mosque
Somalia
Mogadishu
 ?
U
Ladysmith-Sufi Mosque

South Africa
Ladysmith (KwaZulu-Natal)
 ?
Sufi
Hajja Soad mosque

Sudan
Khartoum
 ?
U
Great Mosque of Kilwa
Tanzania
Kilwa
~1000
U
Kizimkazi Mosque
Tanzania
Dimbani
1107
U
Moshi mosque

Tanzania
Moshi
 ?
U
Mosquée Ennasr

Tunisia
Aryanah
 ?
U
Bassi Mosque

Tunisia
Djerba
 ?
U
Mosque of Uqba

Tunisia
Kairouan
670
U
also known as the Great Mosque of Kairouan
Great Mosque of Mahdia

Tunisia
Mahdia
 ?
U
Great Mosque of Sousse

Tunisia
Sousse
 ?
U
Great Mosque Halfaouine

Tunisia
Tunis
 ?
U
Kampala Mosque
Uganda
Kampala
2006
U
opened in June 2007[1]; Photo

0°19′18.1″N

32°34′20.4″E

 / 

0.321694°N 32.572333°E
Group
See also
ms:Senarai masjid di Afrika