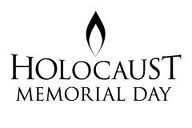 Holocaust Memorial Day
is an annual event in the UK commemorating the communities who suffered as a result of the
Holocaust
and
Nazi
persecution. Activities and events take place throughout the week leading up to the national event. The Queen is the patron of the charity that organizes the event, which is funded by the British government's Home Office.
Holocaust Memorial Day is held on 27 January. This date was chosen as it is the anniversary of the liberation of the Nazi concentration and extermination camp, Auschwitz-Birkenau, seen as a powerful symbol of the horrors of the Holocaust. The camp was liberated by Red Army soldiers commanded by Marshal Ivan Konev.[1]
References
External links
Ad blocker interference detected!
Wikia is a free-to-use site that makes money from advertising. We have a modified experience for viewers using ad blockers

Wikia is not accessible if you've made further modifications. Remove the custom ad blocker rule(s) and the page will load as expected.