Fruits of the Holy Spirit
According to the Catechism of the Catholic Church:
The fruits of the Spirit are perfections that the Holy Spirit forms in us as the first fruits of eternal glory. The tradition of the Church lists twelve of them: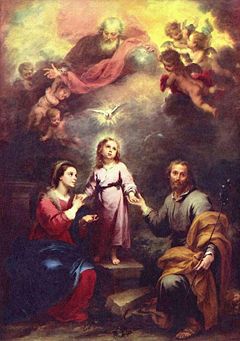 In Galatians 5:22-23 in the New Testament there are nine fruits of the spirit listed. These are:
"
Galatians 5:22, 23
But the fruit of the Spirit is love, joy, peace, patience, kindness, goodness, faithfulness, gentleness, self-control; against such things there is no law.
"

See also
External links
Ad blocker interference detected!
Wikia is a free-to-use site that makes money from advertising. We have a modified experience for viewers using ad blockers

Wikia is not accessible if you've made further modifications. Remove the custom ad blocker rule(s) and the page will load as expected.