Booth College

Booth College, Winnipeg Canada
Name
William & Catherine Booth College
Motto
It's about you: A successful future
Established
1982
Type
Private university college
Faculty
22
President
Donald E. Burke
City
Winnipeg
State
Manitoba
Country
Canada
Campus
Urban area
Colours
Blue
Affiliations
CCCU
Affilation
Salvation Army
Website
Booth College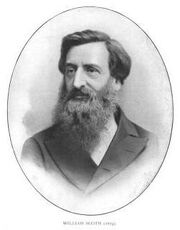 The Booth College is a theological school and seminary affiliated with the Salvation Army located in Winnipeg, Manitoba.
History
Booth College was formerly known as the William and Catherine Booth College in honour of William Booth and Catherine Booth who founded The Salvation Army.
Facilities
The Booth College includes the John Fairbank Memorial Library.
Affiliations
Booth College is affiliated with Steinbach Bible College.
Programs
Winnipeg Campus
Behavioural Sciences
General Studies
Professional Studies
The Certificate Programs
Extended Learning Programs
External links
Ad blocker interference detected!
Wikia is a free-to-use site that makes money from advertising. We have a modified experience for viewers using ad blockers

Wikia is not accessible if you've made further modifications. Remove the custom ad blocker rule(s) and the page will load as expected.